ROOTS Communications achieved Top Certified Service Partner 2015 from Huawei
05 August 2016
---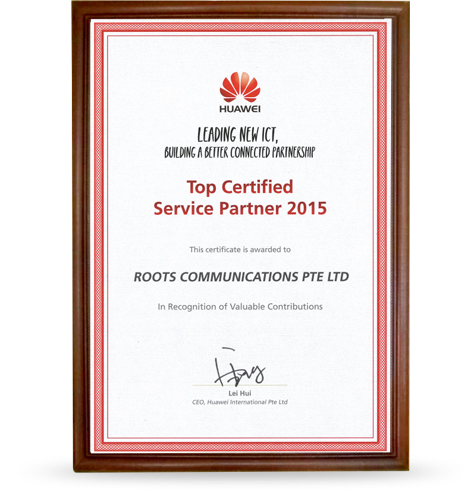 ROOTS Communications has gained Top Certified Service Partner (CSP) status from Huawei.
To achieve Huawei CSP status, ROOTS Communications had to meet stringent service criteria which included having certified engineers, a complete support ecosystem and meeting service management policies.
As a Top Certified Service Partner for Huawei, ROOTS Communications can provide standardized and quality service support for all Huawei related products, thus customers can enjoy higher service level experience.
back