ROOTS Communications ranked consistently in its 4th year for Singapore SME 1000.
01 October 2016
---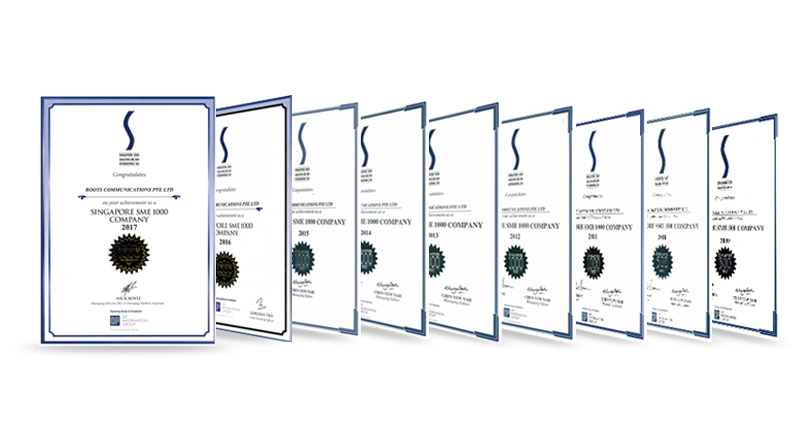 ROOTS Communications has been achieving the Singapore SME 1000 Company award since 2009 till date. The award is supported by ACRA, IDA Singapore, IE Singapore, SPRING Singapore, and Singapore Business Federation.
For the 9th year running, ROOTS Communications is ranked in the top 1000 Singapore SMEs which once again reflect its consistent track record in its business performance and accurate, timely corporate disclosures.
The SME 1000 recognises the excellence and achievements of companies in various benchmarks, including sales growth, net profit growth and overseas sales excellence.
ROOTS Communications would like to thank all staff for their dedication and contribution in making the 4th year running possible.
back